Regional Network
EARTHDAY.ORG – Africa
EarthDAY.org – Africa
EARTHDAY 2022
Throughout Africa, we have seen human induced environmental degradation ranging from air pollution, impoper waste management, deforestation, industrialization and urbanization to illegal wildlife trafficking leading to climatic extreme events from floods, heatwaves, drought to endangering species and deterioration of terrestrial and aquatic ecosystems.
These climate crisis are threatening the availability of food, water and livelihoods of the people, species and ecosystems all across Africa.
INVEST IN OUR PLANET
The theme for Earth Day 2022 is "Invest In Our Planet"
This is the moment to change it all — the business climate, the political climate, and how we take action on climate. Now is the time for the unstoppable courage to preserve and protect our health, our families, and our livelihoods.
For Earth Day 2022, we need to act (boldly), innovate (broadly), and implement (equitably). It's going to take all of us. All in. Businesses, governments, and citizens — everyone accounted for, and everyone accountable. A partnership for the planet.
This is a call to action to citizens of Sub Saharan Africa and humanity worldwide to invest in our planet to build healthy cities, countries and economies.
EARTHDAY.ORG Africa – works with staff members and partners in sub-Saharan countries including Kenya, Tanzania, The Gambia, Zimbabwe, Uganda, Cameroon, Democratic Republic of Congo, Niger, Senegal, Zambia, Nigeria, Malawi, Ghana, Madagascar, South Africa
We are calling on everyday citizens to rise up and come together to engage the public, educate people about the benefits of being friendly to the environment in their daily lives, and act to make positive and sustainable changes to protect Africa and our planet for this Earth Day and beyond.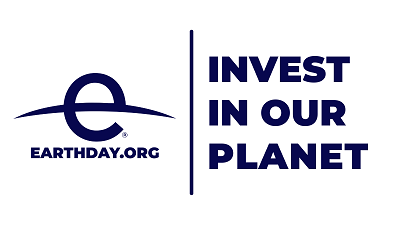 Our Programs
Its Not A Day, Its A Movement
SUSTAINABLE FASHION
The fashion industry is responsible for over 8% of total greenhouse gas emissions. Sustainable Fashion refers to a clothing supply chain that is ecologically and socially responsible. Now is the opportunity to shift the industry and consumers away from the fast fashion model and toward sustainable practices in sourcing, production, distribution, marketing, and consumption.
These grassroot campaign and mobilizations are being led from the bottom-up by EARTHDAY.ORG, volunteers and partners. People from all over Africa are challenged to come together, form networks and establish Earth Day programmes and campaigns that best suit the needs of their communities. We are working with partners ranging from NGOs, CSOs including youth groups, schools, universities, non-profits, faith-based organizations, women's groups, conservation/environmental organizations, to Private sectors including businesses and Ultimately the Government bodies.
HOW TO GET INVOLVED
FIND EVENTS IN YOUR REGION
Contact EARTHDAY.ORG – Africa

EARTHDAY.ORG – Africa Management
[email protected]